ABOUT US
With over 21 years of tuning experience, Texas Dyno Center specializes in high performance testing and tuning of street cars, race cars, rally vehicles, NASA, SCCA, and trucks. In the past TDC has hosted events for Haltech training, EFI 101 and EFI 102 (Advanced Tuning Concepts) classes for EFI University, Dyno Days for Z Car Club of Texas, Scion Club, 3000GT Club, and other local car clubs. If you are interested in reserving the center for your event, please give us a call at 817-860-4300.
CONTACT US
PHONE:
ADDRESS:
Texas Dyno Center1218 Colorado Lane - Suite A1Arlington TX 76015
HOURS:
Monday - Friday: 9am - 6pm Saturday & Sunday: By Appointment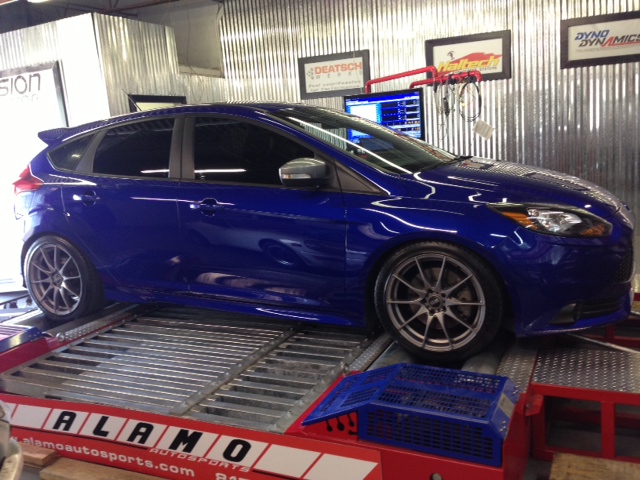 SCHEDULE A DYNO
Make an appointment with TDC for a dyno pull, tuning, engine mapping, product testing or event via e-mail or phone. We offer the following:
Analysis of torque, RPM and horsepower of vehicle
Controlled independent product testing and analysis
Half day and full day rental rates for club and dyno days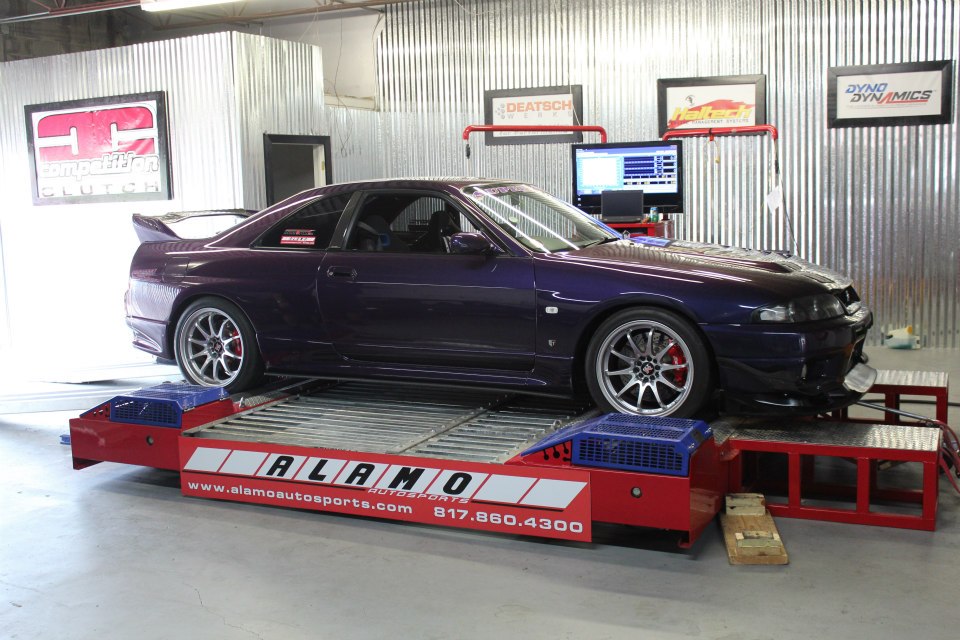 ABOUT OUR DYNO
Texas Dyno Center has a state of the art Dyno Dynamics 450DS AWD Dynamometer with tuning and stand alone engine mapping capabilities for the following types of vehicles:
Front Wheel Drive (FWD)
Rear Wheel Drive (RWD)
All & Four Wheel Drive (AWD/4WD)

TYPES OF TUNING & SERVICES:
AEM Master Tuning
Haltech Master Tuning
Apexi Power FC Master Tuner
Factory Flash Tuning of Subaru & Mistubishi
Custom HP Tuning For GM Vehicles
Hondata Master Tuner - S300, K-Pro, Flash Pro
Autronic Tuning
UpRev Nissan Tuning
TYPES OF VEHICLES WE TUNE:
Subaru
Mitsubishi
Toyota
Honda
Nissan
GM
Lexus
Cadillac
Chevrolet
Pontiac
Corvette
Camaro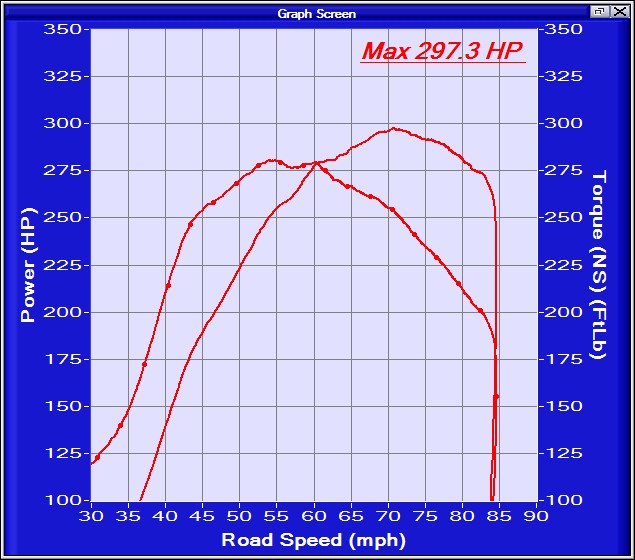 WHAT YOU NEED TO KNOW
Release Form - Read and understand our liability policy. Download and complete the Dyno Release Form prior to arrival at TDC. Fuel - Make sure your car has AT LEAST A QUARTER TANK of fuel for dyno pulls and a FULL TANK of gas for tuning to ensure that we don't run out on the dyno. Fluids - Check oil and coolant levels. Make sure your car is free of any oil, fuel or coolant leaks. Tires - Make sure your tires are safe to operate at speeds over 100 mph. Drive Train - Double check all drive train components for loose or faulty parts. To avoid additional charges, be sure your car is running properly before bringing it to the dyno. We reserve the right to refuse service to anyone. Serious engine problems and missed appointments are cause for refusal of service.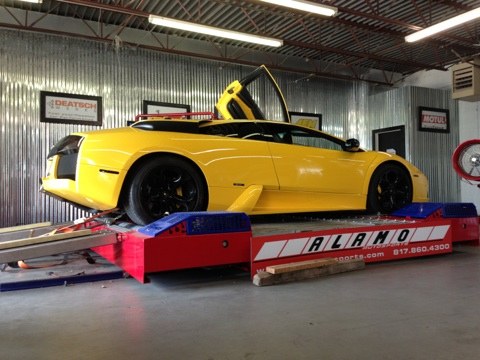 PRICING
$179/hour or $75 for three pulls*Contact TDC for product testing and event pricing.
Payment - Texas Dyno Center accepts cash, all major credit cards and PayPal. Dyno Tuning does not include any repairs to your car. If any repairs need to performed, extra fees will apply.